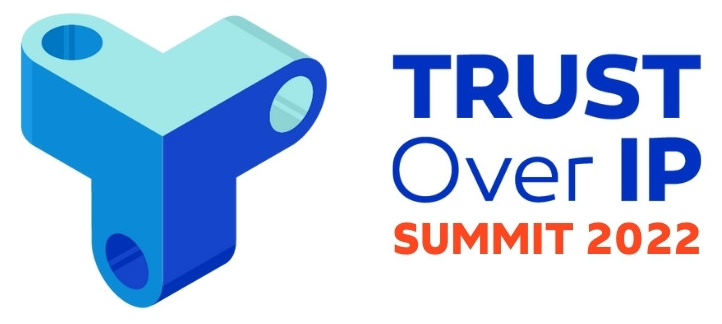 Dublin, Ireland is the place to be this September.
The Hyperledger Foundation, a multi-project open source collaborative effort hosted by the Linux Foundation, is holding their annual Hyperledger Global Forum (HGF) September 12th -13th at Convention Centre Dublin with workshops to follow on the 14th at the Gibson Hotel. The Trust Over IP Foundation (ToIP) will be present in the exhibition hall as a community partner at HGF. Please stop by and visit to learn more about the foundation.
ToIP Steering Committee member, Scott Perry, Principal of Crypto and Digital Trust Services at Schellman, will be speaking at HGF on Monday, September 12th on the topic of Governance and Audit of Blockchain Networks.
While blockchain technology creates strong cryptographic controls securing the integrity of data, successful, cooperative blockchain networks must establish trust between a variety of independent entities to create overall trust. In this presentation, Scott Perry will discuss how trust is created when using blockchain technologies in the utility layer of the Trust Over IP stack. Scott will discuss how blockchain networks can add accountability within stakeholder roles to ensure that blockchain-based trust ecosystems are trustworthy above the embedded cryptographic trust assertions. Come learn which role systems auditors, cybersecurity professionals, and risk management experts play in ensuring how trust is built within the ToIP stack focusing on how blockchain-based trust ecosystems are maintained when adopting such cutting-edge technologies.
Co-located at the Conventions Center Dublin the same week is the Linux Foundation Open Source Summit Europe September 13th to 16th. ToIP will be having a co-located Trust Over IP Summit 2022, during the OSS. So when you register for OSS, don't forget to add on the free registration for ToIP Summit 2022.

Agenda for the ToIP Summit 2022:
Session 1: Introduction to ToIP
Session 2: Demo of wallets/credentials including examples from:
BC Government's Mines Project
North Dakota Educational Systems
And, credentials issued to participants that will be good for something special for the attendees.
Session 3: ToIP Technology Architecture Specification, first public review
Session 4: Panel Discussion with selected ToIP Steering Committee members representing industry, government, vendors, and technical experts.
ToIP Steering Committee Members present to talk with at these three in-person events in Dublin, Ireland include:
Andre Kudra, CIO esatus AG
Drummond Reed, Director of Trust Services at Avast
Marie Wallace, IBM Distinguished Engineer
Mike Vesey, CEO, IdRamp
Nancy Norris, Senior Director, ESG & Digital Trust, Gov. of British Columbia Canada
Scott Perry, Principal, Crypto and Digital Trust Services, Schellman
Wenjing Chu, Senior Director, Technology Strategy, Futurewei Technologies
And others who are waiting upon travel approval.
Join us for an exciting week of engagement with leaders in the area of digital-trust transformation.